Polly Tyrer – Food Writer, Consultant and Teacher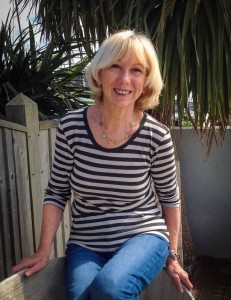 Polly is a well-established chef and successful cookery book writer with over 30 years of experience in the food industry.
Early in her career Polly became Vice Principal at Leith's School of Food and Wine – Prue Leith's groundbreaking cookery school offering training courses to both amateur and professional chefs alike.
After three hectic and inspiring years developing the school with Caroline Waldegrave she moved on to become Head Chef and then Managing Director of their prestigious catering company – Leith's Good Food.
Over the next few years Polly took Leith's Good Food to the legendary Mandarin Oriental in Hong Kong and set up the winning contract to provide fine dining for the world-renowned Orient Express.
Polly spent several summers in California and in Spain's Andalucia region, adding a depth to her culinary knowledge which is also reflected in her creative and written work.
Six successfully-published books, including the well-respected Leith's Vegetarian Bible which reached number four in the 2002 Best Sellers List – placed Polly at the leading edge of food development. Her love of producing great food from good ingredients led to Polly running a popular series of classes where people of all ages were encouraged to enjoy healthier lifestyles through learning basic cookery skills.
These days her primary focus is as a voluntary consultant for the London-based School for Social Entrepreneurs and for Surrey's Good Food Matters – a charitable organisation dedicated to teaching both adults and children how to cook simple meals from healthy ingredients.